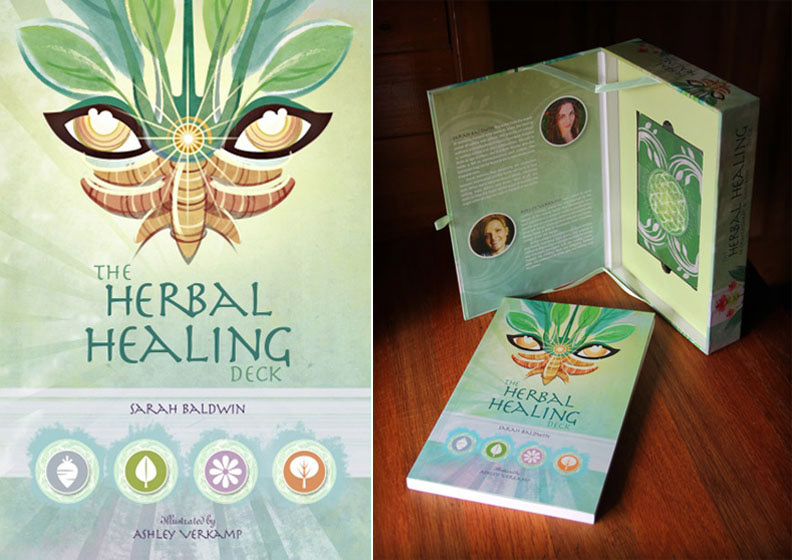 The Herbal Healing Deck

is a project created by my myself and my best friend, writer and herbalist Sarah Baldwin. The concept was conceived by Sarah, and she ever so graciously invited me along for the ride. To date, this is one of the most enjoyable projects I've worked on, as the venture relates to many of my own personal interests. I loved all aspects of the creative process, which included working with the plant spirits in meditation, to many late night talks with Sarah spent exploring her vision. To learn more about

The Herbal Healing Deck

, please visit our website at www.herbalhealingdeck.com, and follow us on social media: Twitter  |

Facebook

| Pinterest | Instagram

.
Below you'll find a sampling of all the visual work I created for the Herbal Healing Deck. The illustrations and designs were created using Adobe Illustrator and Photoshop.
The Herbal Healing Deck is a divination system that will help you learn about each plants' medicinal uses and metaphysical properties, plus interesting folklore tales and plant myths. We dive deeply into each plant's unique personality, exploring plant spirit archetypes and uncovering layers of truth, healing, and meaning that these plants offer.
The deck is not a Tarot deck, but an oracle deck of 48 cards divided into four suits: Roots, Herbs, Flowers, and Trees. Each card features a visionary herbal depiction that will speak to you on a symbolic level to convey the true essence of the plant. This deck will get you in touch with the plant spirits, who are waiting to connect with you and help with your personal healing journey

.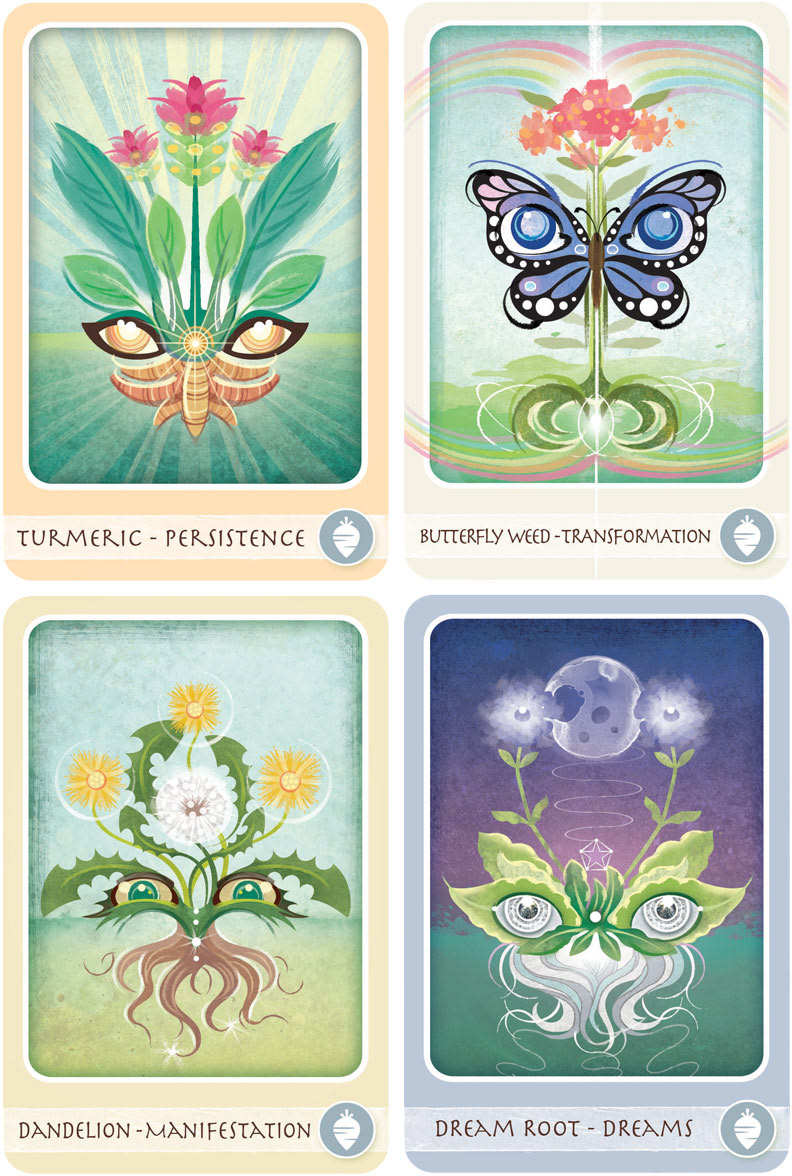 While cultivating relationships with all plants is beneficial, this deck focuses on the ones used for herbal healing. Why? Medicinal plants carry an amplified healing vibration that seems to be more readily available for human contact. Our connection to these plants is in our very DNA. Our ancestors knew how to work with healing plants; they knew how to commune with them. It is time for us to reclaim this sacred relationship for the benefit of both humankind and the Earth. The Herbal Healing Deck was created as a means of facilitating communication between us and the plant world.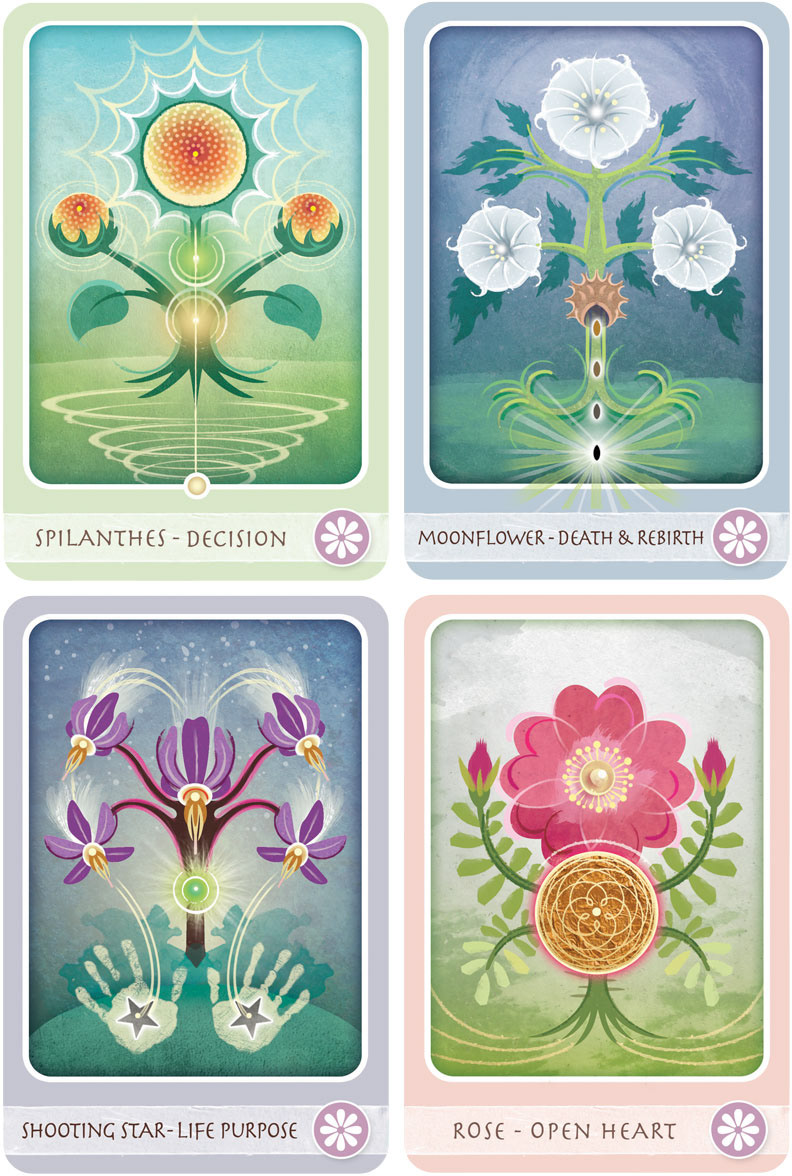 Learning to connect with plants on a spiritual level is a valuable practice that can impact our lives in many ways. By restoring the lines of communication established by our ancestors, we heal ourselves and develop a deeper respect for nature as a whole. Our green allies can accelerate the personal growth process, provide valuable lessons, and bestow healing energy.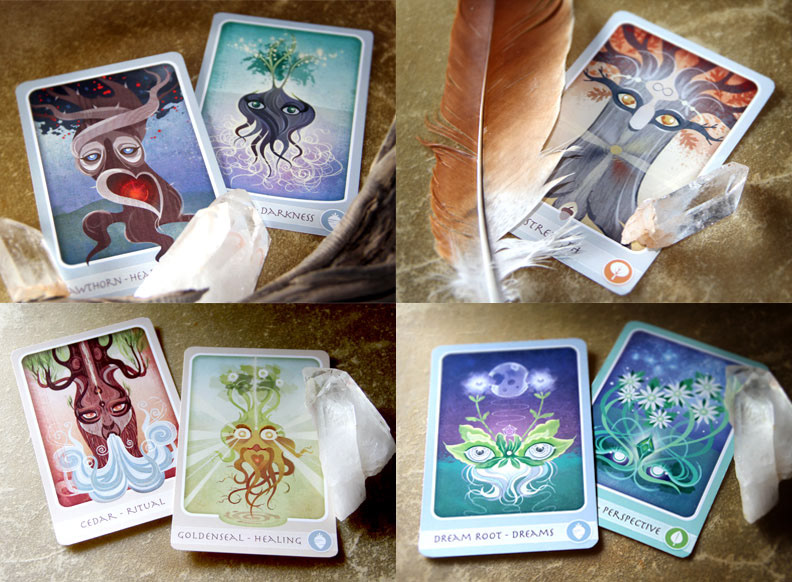 Each card features a stunning, visionary depiction of a medicinal plant that will speak to you on a symbolic level to convey the true, archetypal essence of the plant. From the detailed guidebook, you'll discover how the plant spirits provide deep guidance and wisdom for your life, while also discovering the medicinal uses and metaphysical qualities of each plant. Enjoy learning about therapeutic herbs, roots, flowers, and trees in this easy divination deck perfect for novices as well as seasoned readers. See how plant spirit and herbal healing can change your life!